NATANAM STUDIO FOR PERFORMING ARTS
WHO
Natanam Studio is a creative space for all artists of Indian Performing Arts. We actively work with artists, for the artists and for the audiences along with other support systems to create eco-systems in the Art world. The aim is to preserve, promote and propagate the rich legacy of indian performing arts.
WHY
Natanam Studio for Performing Arts was established with an aim to provide a space for artists where they can ideate, conceptualise, practice and share their artistic expressions. The Indian artistic context is a constantly evolving idiom. This in turn inspires us to revisit and reflect on the challenges of working in this dynamic milieu.
WHAT
Create Curate Cultivate
Create and commission unique stimulating performing art projects and programs to develop and sensitise audiences to these art forms.
Curate programs and festivals to provide opportunities to artists to present their body of work to a greater audience through various platforms offered.
Cultivate residential programs, training workshops, advanced master classes, interactive sessions with national and International performers, thus encouraging a cultural exchange to develop a diverse perspective on these art forms.
Present - Promote - Preserve
Present a professional performing space for all artists for their rehearsals, workshops, classes, shows and interactive sessions.
Promote promising artists and new age concepts to help develop content for the youth in the classical art forms.
Preserve the rich cultural heritage of the classical art forms by appropriate documentation-print and electronic, research programs and projects.
All projects and activities involves overseeing a lot of aspects of different kinds, oftentimes from different people. To have a successful rollout, we rely on a well-crafted project plan by the core members and their team members, to ensure objectives are met on time and on budget.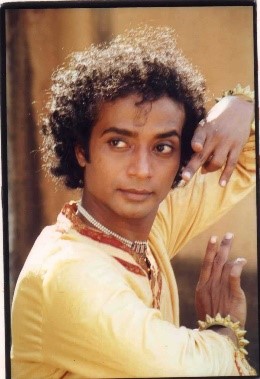 BACKGROUND
Natanam Studio for Performing Arts is an initiative under the aegis of Kathak Darpan Cultural Centre, a Registered Cultural Charitable Trust (Reg. No E-20728, Dec 2002, Mumbai) founded by Late Guru Bireshwar Gautam. He was an ace thumri vocalist and an accomplished Kathak Dancer. Dr Piyush Raj, one of the foremost disciple of the Late Guru Bireshwar Gautam established the Natanam Studio for Performing Arts in 2018 in Goregaon east, Mumbai. All donations to the trust are exempted from Tax under section 80G of Income Tax act.